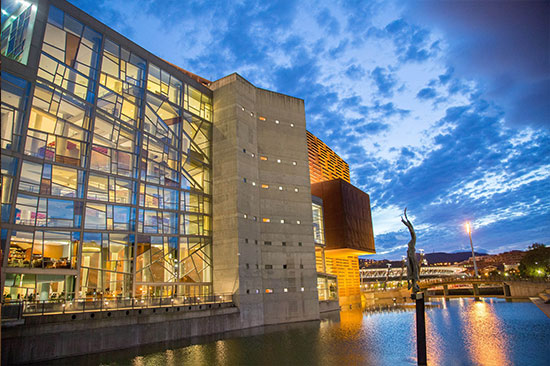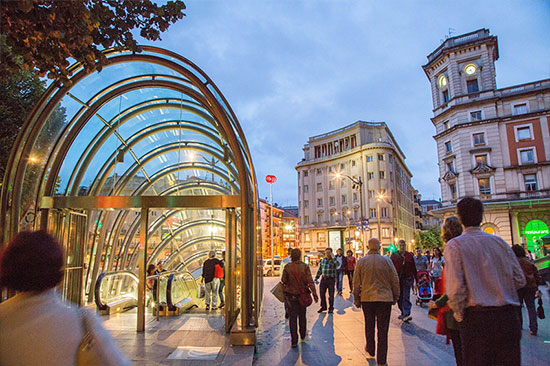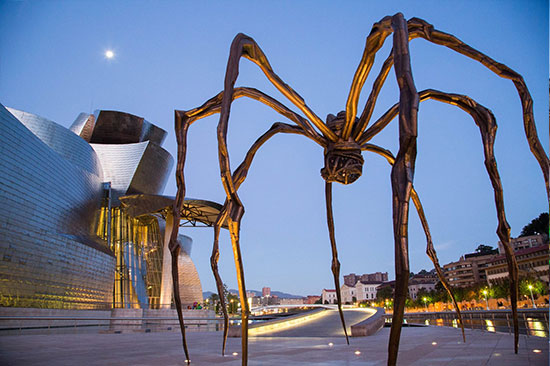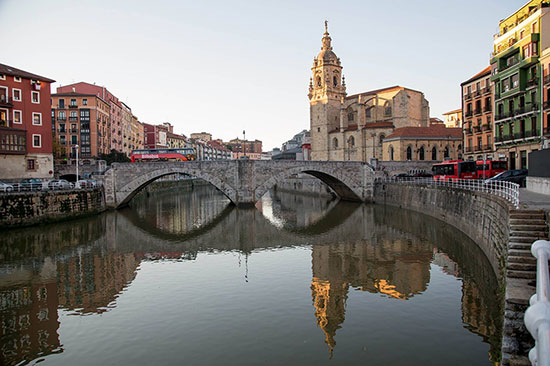 More than 350,000 inhabitants
inhabitants
Bilbao is a municipality located in the north of Spain. It is the capital of the historical territory of Bizkaia, which is part of the Basque Country (Euskadi in Basque, the official language in the autonomous region).
Its population touches on 350,000 inhabitants, but a million people live within its metropolitan area, which extends along the Bilbao Estuary or River Nervión.
Ongoing social and economic development
The Villa of Bilbao was founded in 1300 by Diego López de Haro, although there were already some small settlements on the banks of the Estuary, where Bilbao la Vieja and the Old Quarter are now located.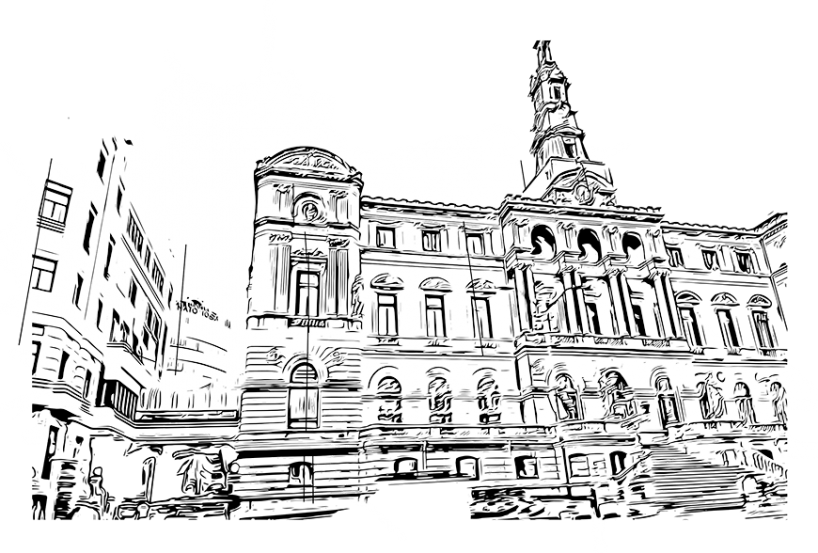 In the following decade, María Díaz de Haro, Lady of Bizkaia, granted a new town charter that further extended the trade privileges of the Villa, making it a compulsory part of the route for all trade from Castile to the sea.
The importance of the Port of Bilbao led to the city's rapid social, economic and urban development throughout the 15th, 16th and 17th centuries.
A thriving industrial city
However, it was not until the second half of the 19th century that Bilbao experienced a strong boost to its economy thanks to the arrival of the railway, mining, trade, port activity and the flourishing steel and shipbuilding industry.
It was precisely this type of industry that became the driving force of Bilbao's economy until it suffered a profound crisis at the end of the 20th century, which forced the city to rethink its economic model. A symbolic event that marked the end of that era was the closure of the Euskalduna shipyards in 1988, which have now been turned into the Euskalduna Conference Centre, the venue for SUM Bilbao 2021. 
The transformation process
Since then, Bilbao has embarked on a transformation process based on industrial conversion and urban and environmental regeneration, for which it has received international awards and recognition.
the capital of Bizkaia has invested in major projects, such as the cleaning up of the Estuary, the recovery of the Old Quarter, the construction of new infrastructures to improve mobility in the region and international connections, such as the airport, the metro, the tramway or the motorway, as well as the Guggenheim Museum, today's symbol of the city's transformation process.
NOWADAYS, BILBAO IS A MODERN CITY
that is committed to new technologies and sustainability. Indeed, it was selected as the "Best European City 2018" by the Academy of Urbanism and Greenpeace ranked it as the Spanish city that is most committed to sustainable mobility in 2019.