United Cities and Local Governments (UCLG)
The participation of UCLG (United Cities and Local Governments) at SUM Bilbao 21 falls into the need for cities to lead public-private dialogue on mobility in order to create synergies between the different stakeholders so as to move from commitment to action.
UCLG is the largest organisation of local and regional governments responsible for defending and amplifying their voices. Its participation is extremely important, not only because it represents more than half of the global population, but also because it is an organisation that is committed to dialogue, cooperation, and knowledge exchange in spaces like SUM Bilbao 21, to advance in the fulfilment of the Sustainable Development Goals (SDGs) and ensure that all citizens can access basic services, such as mobility and energy.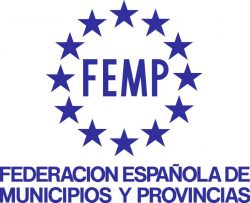 Spanish Federation of Municipalities and Provinces (FEMP)
The Spanish Federation of Municipalities and Provinces (FEMP) is an organisation committed to environmental, economic and social sustainability.
Aware of the fact that society is calling for a healthier life in a more sustainable world, it is important for FEMP that local governments participate in the design of more sustainable and cleaner mobility that incorporates the state-of-the-art technology to respond to new ways of movement.
FEMP will participate in SUM Bilbao again as a Lead Partner. Thanks to its support, SUM will be the meeting point for local leaders of Spanish municipalities to reaffirm their commitment to sustainable urban mobility.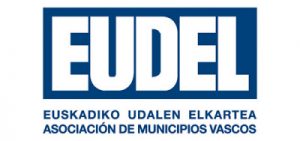 EUDEL - Association of Basque Municipalities
EUDEL is the benchmark of Basque municipalism. Since it was founded in 1982, it has been a valid and effective liaison for Local Councils and other institutions in the coordination and consensus of public policies.
Its main mission is to facilitate a common meeting space that represents the general interests of Local Governments. Its Articles of Association include the following purposes:
Coordinate the dialogue between Local Governments and other institutions in favour of the design, drafting and implementation of public policies.

Foster and defend municipal autonomy.

Develop the European spirit and commitment between Basque Local Governments, fostering their participation and representation in different international and European bodies.
EUDEL works to facilitate the connection with Europe, raising awareness of the actions and good practices of Basque municipalities, and participating in the definition of European policies that address the Basque Country's interests. At European level, EUDEL represents Basque local authorities on the Council of European Municipalities and Regions (CEMR) and on the Council of Europe's Congress of Local and Regional Authorities (CLRAE).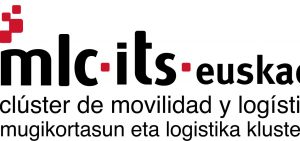 Basque Mobility and Logistics Cluster
The Basque Mobility and Logistics Cluster has been a private, non-profit association since 2005. Its mission is to foster the development and strengthening of associated companies and stakeholders in the field of Mobility and Logistics, promoting innovation, internationalisation, cooperation and synergies with other sectors.
Its 114 members represent managers of infrastructures, operators, administrations, research and knowledge centres and industry developing products, services, solutions and intelligent transport systems (ITS) that make Mobility safer, more efficient, sustainable and technologically advanced each day. In figures, they account for 14% of the GDP in the Basque Country, reaching turnover of €11 billion – of which 29% comes from exports – and investing 3.8% of their revenue in innovation.